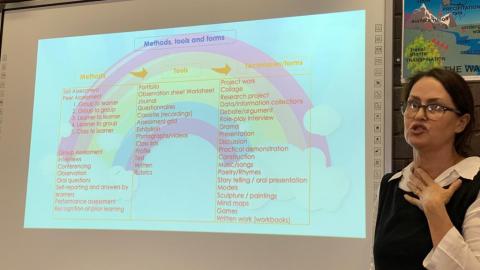 The Foundation Phase Assessment Workshop held by Mrs Nadia O'Brien was conducted this week.
The workshop focused on assessment The purpose of the workshop was to understand to what end educators use assessment in their classrooms. It  also provided an opportunity for them to provide input into the Assessment Policy document that will arise from this intervention.
The following topics were be covered during the workshop:
What is assessment?
Why do we assess?
When do we assess?
How do we assess? (Types of assessments and methodologies)
Assessment tools
Can assessment be counterproductive?
What should CityKidz Assessment Policy look like?
How do we design a meaningful assessment programme?