Choir
Music is an integral part of the school. Our choir is a group of enthusiastic learners who sing under the direction of Ms.P Ndlovu.
The School Choir sing at various school events throughout the year such as our Annual Prize Giving ,Open Days and special functions. The choir also gets the opportunity to sing in assemblies. They often practise before school, during school, after school and often during breaks! Any child who enjoys singing is encouraged to join. The choir sing a variety of songs and will get you singing along with them in no time.
We look forward to growing our choir, introducing a larger repertoire of songs and offering greater opportunity to enjoy music together.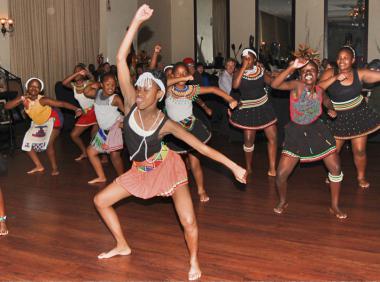 Our CityKidz choir performing at our annual fundraising event in 2013.