Sunday, April 16, 2023 - 15:37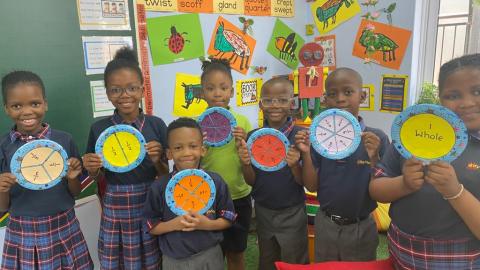 International Day of Mathematics, also known as Pi Day, is an annual celebration observed on March 14th.
The date is written in the format of month and date (MM/DD) to represent the value of Pi, which is 3.14. CityKidz did not disappoint. The Foundation Phase embraced the occasion by having a Fraction Frenzy day. The celebration was awesome. Teachers, thank you for making Mathematics so much fun.