Monday, February 24, 2020 - 06:14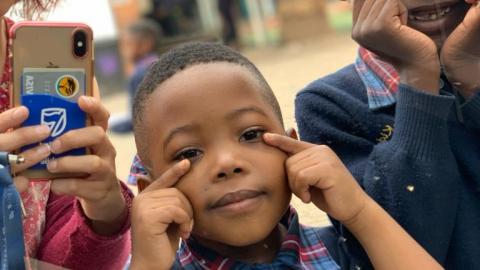 Part of Life Skills Creative Arts assessment is to draw a "self portrait ".
We spoke about mirrors and our reflection, they suggested the office block as " it is a giant mirror " - according to the kids. Although we spoke about what a portrait entails, our eyes, nose, skin colour etc and lovely pictures were drawn but some  learners struggled to grasp the concept of what they actually looked like. Many drew pink hair, blue eyes etc.
Image Gallery: Sef Portrait
self portrait
Click to view slideshow
self portrait
Click to view slideshow
self portrait
Click to view slideshow
self portrait
Click to view slideshow
self portrait
Click to view slideshow
self portrait
Click to view slideshow
self portrait
Click to view slideshow
self portrait
Click to view slideshow
self portrait
Click to view slideshow