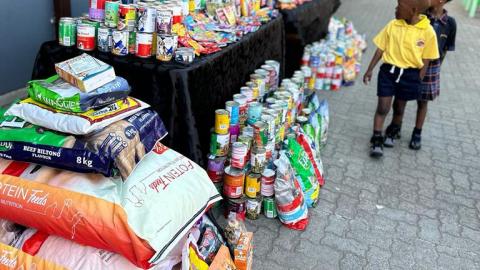 Our 2023 Charity Drive was a pet food drive.
It is a great way to teach our children about the importance of giving back to their community and helping animals in need. It also helps to raise awareness of the challenges faced by animal shelters and the important work they do. In many ways, animal shelters are like families. They provide food, shelter, and love to animals who have been lost, abandoned, or abused. We received visits from two animal shelters today and donated to both of them namely; Woodrock Animal Rescue in Pretoria and PawsRehoming in Boksburg.
The food collected by our CityKidz family are much-needed supplies for these two worthy shelters. The donation can help them to feed their animals over the festive season. Our wish for them and other shelters is that most of the animals find their forever homes. Well done to Grade 1A-You raised the most food and goodies!