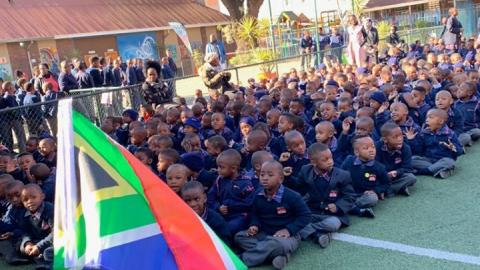 Our children had the most wonderful spoil to celebrate Nelson Mandela Day, on Thursday, July 18th.
SA Corporate, along with a number of generous sponsors joined forces to host a day of fun and magic for our staff, teachers and most importantly our children.
The school also received the following sponsorships:
CityKidz is extremely fortunate to have the support of SA Corporate and Afhco. On behalf of our children, staff and parents we would like to thank the generosity of Freedom Group, Quattro Integrated Services, Capmore Stationers, Thompsons Security and the team from Broll for making this day such a success.