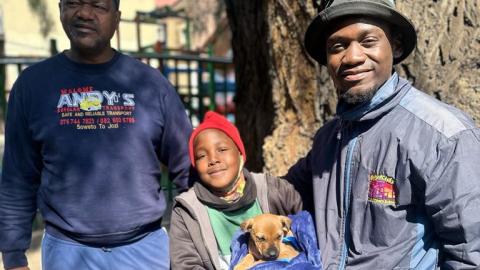 Our beloved Boris suffered from a long and serious illness, and we know that he can never be replaced. Malume Andy and his son Wesley were so concerned about the loss of our dear pet Boris that they decided to gift us with a little puppy.
By opening our life up to a new dog in need of a home, we are honouring Boris's memory. Our new baby, Bentley, is a beautiful pup and we can share the love in our hearts. Bentley is the sweetest little boy. He has been introduced to most of the children. We can create new memories together and build a relationship with Bentley which can help to heal our hearts. The human-canine bond is a beautiful thing. We are so happy to welcome Bentley to the family.
Thank you Malume Andy, Wesley and family.