History
CityKidz was created as a social initiative by Afhco Holdings, and opened in January 2008. Its mission is to address the poor state of education and more specifically educational facilities for inner-city children. Many inner-city schools are located in derelict buildings in environments not suited for learning.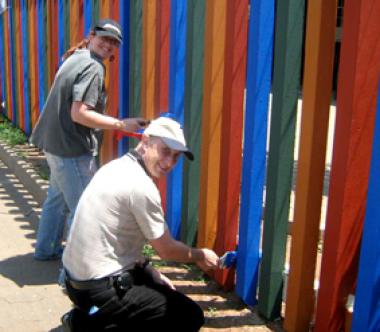 Afhco is a property investment, development and management company and is the leading provider of quality affordable rental accommodation to residential and commercial clients in the Johannesburg inner city. Working closely with other development agencies, the SAPS and major financial institutions, Afhco is actively involved with uplifting all aspects of inner city living, including cleanliness, safety and community facilities.
Through its social responsibility projects, which are directed at the upliftment of residents and workers of the inner city, Afhco decided to raise the standard of education of young children, by providing excellent education in a pleasant and open environment.
An empty school property located in Mooi Street, previously the Indian School under the Apartheid Government, was acquired and set up to provide this education, concentrating on Maths, Science and Computer Studies. When the school opened its doors  in 2008 , Mr Pierre de Lange, was the school's first principal. With his team of teachers they collectively laid the foundation upon which CityKidz could grow. He retired in 2013.
CityKidz Pre and Primary School is a Section 21 Non-Profit Company, with the Board members. The school, which is Umalusi registered, provides quality care and education to children from Grade RR to Grade 7. We have a longterm vision of creating a high school on an adjacent property in the future. Teaching and care is provided by qualified teachers and caregivers, under the guidance of its principal, Ms. Sharon Reynolds.
The school is situated on approximately 1 acre of ground, which, in addition to 26 classrooms, offices, a computer room, sick room and hall, provides more than 3000m² of open playground area. This allows space for outdoor activities, climbing and play equipment, as well as parking for teachers. The school accommodates about 750 pupils and is open to the general public. The school is still in the process of upgrading and building a new admintration block. To date the school has been refurbished through donations from many different organizations and individuals. 
CityKidz is very fortunate to have the support of Mr. Renney Plit and Mr. Wally Freeman.